Events
Gathering with industry leaders to network, gain inspiration and knowledge is what sets IPDA members ahead of the pack. Join us for our next event to learn more about IPDA and how it can help you deliver the best possible outcome.
Upcoming Events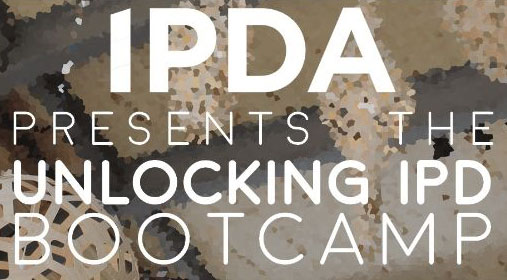 Unlocking IPD Bootcamp in Vancouver
November 19th - 20th from 8am to 5pm

Buy Tickets
Location: Fairmont Vancouver Hotel
Get a look into the working reality of an IPD project.

This two-day bootcamp will give you hands-on knowledge of the tools, techniques and culture that harness the potential of collaborative teams.

The IPDA has enlisted experts who will take you through real-life examples of IPD projects happening across Canada. Through a combination of presentation, conversation, simulation, and group activities, this bootcamp will cover: 
IPD 101 and Considerations for Owners
IPD Basics
Management Structures
Business Deals
The IPD Contract
The ins and outs of an IPD contract
The Validation Phase
Validation Workflows
Validated Design to Budget
Validation Pull Planning Project Controls
Forecasting and Scheduling
Culture Tools for Collaboration
Team Organization
Leveraging Technology
Whether you're an owner, constructor, architect, consultant, or trade contractor, this bootcamp is for you. Improve your knowledge and your company's capacity, and be better prepared for an IPD opportunity!
VANCOUVER OWNER'S FORUM: IPD RESEARCH EVENT BY UNIVERSITY OF BRITISH COLUMBIA
Tuesday, 26 November 2019 8am-3:30pm
Buy Tickets
Integrated Project Delivery (IPD) has been successfully implemented in the US and Canada, however, adoption of IPD within Canada has been uneven.  It is unclear why many building owners are hesitant to pursue IPD, what barriers different types of owners may face, and how to help owners overcome these barriers to IPD adoption.   
The goals of this research forum are to better understand the factors that facilitate owner adoption of IPD, and to identify the barriers, challenges, benefits and opportunities for IPD implementation. This research is led by the University of British Columbia (UBC) and is sponsored by the Integrated Project Delivery Alliance (IPDA).
Please see this Invitation to Participate for more details.