Integrated Project Delivery Alliance Presents
Complexity & Collaboration: IPDA Annual Virtual Conference
November 23 + 24, 2021, 8am - 2pm PST
A virtual conference designed for practitioners or people who want to dig into application of IPD principles, tools and techniques.
Key Topics and Presentations:
The Future of Work
Design Facilitation
IPD Costs in Detail
IPD for Multi-Schools
Creating Buy-in
IPD in the Field
Future + Risk in Construction
Sustainability + IPD
Value Through Information Management
IPD in a Virtual World
Q/A with IPD Experts
Register Here
Registration
IPDA member: Free
Non-IPDA Member: $95
Agenda for November 23, 2021

Time (PST)

Speaker & Session

8:00 – 8:15

Welcome

8:15 – 9:00

The Future of Work: A Facility Based on Care

9:00 – 9:50

Design: Lessons from the Software World

10:00 – 10:50

IPD Costs in Detail – Constructing the Target Cost and Negotiating the Risk/Reward Plan

11:00 – 11:50

IPD For Multi Schools – Panel discussion

Robin Ngo – Edmonton Public Schools

Megan Rothwell – Delnor Construction

Doug Ramsey – Group2 Architecture

Kaylan Austring - Delnor Construction

12:00 – 12:50

Buy in, where can I get some?

1:00 – 1:50

IPD in the Field – Panel discussion

Thomas McBey – Kelson

Katelyn Stack – Chandos Construction

Sam Riopelle – Clark Builders

Kevin Koster – Bird Construction

Moderated by Jessica Liefl – City of Barrie
Agenda for November 24, 2021

Time (PST)

Speaker & Session

8:00 – 8:50

Future + Risk in Construction

9:00– 9:50

Sustainability + IPD

10:00 – 10:50

Virtual Validation – A Case Study with the Canadian Canoe Museum

11:00 – 11:50

IPD and ISO 19650 - supporting value creation through information management

12:00 – 12:50

IPD in a Virtual World: Big Room + Tools

Eben Hamilton – IDP Partnership

Mathew Chrystian – Chandos

1:00 – 1:50

Open Discussion – Ask Experts
Conference Presenters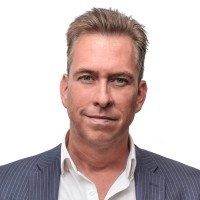 David Bowcott
AON
David's primary focus is utilizing industry leading tools and methodologies to achieve the optimal risk management strategy and profile for his client's projects and assets. With relationships between contractors, equity, and debt growing closer, being able to integrate these industry leading tools and methodologies into project negotiations and asset operations has proven beneficial to David's clients.  
David has been with Aon since 2002 and has close working relationships with several global contractors, developers, design firms, subcontractors and owners. In previous role as National Director of Large/Strategic Accounts for Aon Construction Canada David helped secure 13 of the top 15 Canadian contractors as clients and has further helped to secure appointment as risk advisor and broker for numerous mega projects (over 50% of Top 100 projects and over 80% of all Canadian P3s).
David is a board member and/or advisor to various construction and asset management associations and thought-leadership groups like the Canadian Construction Association (Advisory Council), the Institute of Asset Management, Alpaca Venture Capital (Expert Network), the Built Environment Innovators Network, Construction Digital Transformation Alliance (CDTA), Builtworld's Adoption Leaders 50, Various McKinsey Roundtable Sessions and the Predictive Analytics Strategic Council (PASC). Further, David is a regular contributor to several construction and technology publications including Harvard Business Review, Engineering News Record, On-Site Magazine (columnist), World Economic Forum Community Reports and Aon One Briefs. Finally, David is chair of Aon GCIG's Editorial Board which creates construction and asset management thought leadership content and Aon GCIG's Technology Assessment Panel (TAP) which seeks out risk mitigating innovations in technology, contractual models and engineering solutions.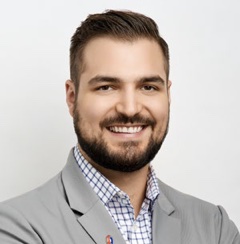 Mathew Chrystian
Chandos
Mat Chrystian is a Project Manager working at Chandos in Vancouver. He is originally from small-town Camrose, Alberta and attended the University of Alberta, graduating as a Civil Engineer. Three words to describe Mat are hard-working, detail orientated and loyal.  
When he is not at work, you can find Mat outside playing fetch with his dog Edie, face-timing his fiancé studying in Chicago or playing hockey. Just kidding, he is never not at work.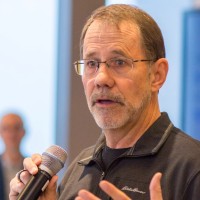 Rex Miller
MindShift
Rex Miller leads MindShift, providing leadership coaching and research to solve complex business challenges through architecture, design, and construction. His firm works at the intersection of numerous complex challenges, including the common nightmare of delivering capital projects, workplace disengagement, toxic shadow cultures, workplace health, and well-being. His most recent work focuses on brain health and post-traumatic growth.
Rex has written numerous books, including The Commercial Real Estate Revolution: Nine Transforming Keys to Lowering Cost, Cutting Waste and Driving Change in a Broken Industry; Change Your Space, Change Your Culture, The Healthy Workplace Nudge, and WHOLE.
He has won the CoreNet Global Innovator Award, Industry Excellence Award, and IFMA's Award for Excellence.
Rex holds a master's degree as a futurist and entered consulting after 25 years as a corporate leader. His unique experiences and skills allow Rex to guide leaders into new conversations forming new relationships that result in new realities. His clients include Google, GoDaddy, Facebook, Intel, Amazon, MD Anderson, Atrium Health, DPR, Balfour, FOX Architects, Haworth, and many others.
Rex has developed a strengths-based coaching practice called the Genius Process and developed numerous successful high-performing teams over the last fifteen years.
Rex and his wife Lisa recently purchased a ranch in Glen Rose, Texas, to develop into a leadership center. They've been married 42 years and recently became grandparents.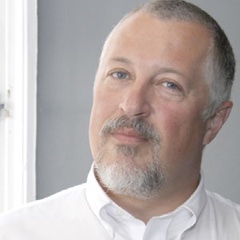 Todd Henderson
Boulder Associates
Todd is a principal at Boulder Associates, directs their San Francisco office, and has over 20 years of healthcare design experience. An advocate and innovator of lean design within his company's culture and beyond, Todd is also currently fascinated by Agile, Knowledge Management, programming microcontrollers, pickling, and homemade cocktail bitters. Recently, he became a Certified ScrumMaster and runs his teams using the Scrum framework. Even more recently, he decided to teach himself how to fish, and can sometimes be found looking foolish near large bodies of water.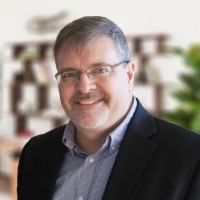 Craig Webber
Chair, IPDA
A founding member of the Integrated Project Delivery Alliance (IPDA), Craig has held roles on the Education Committee and as Chair of Research, and the Performance Committee. Currently he is serving as president of this volunteer led organization. He has participated in various University led research projects on IPD throughout North America collaborating with the University of Minnesota, the University of Washington and UBC . Craig is an Architect and Principal with Group2 Architecture. He has over 20 years experience and has experience on 17 full IPD Projects and an additional 3 in the capacity of IPD Advisory Services.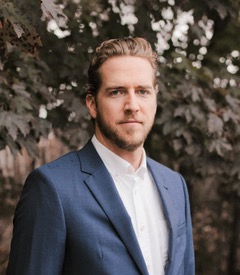 Erik Poirier
École de technologie supérieure
Erik Poirier is an associate professor at the École de Technologie Supérieure in Montreal, Quebec and co-director of the GRIDD (Research Group in Integration et Sustainability in the Built Environment). Erik specializes in the integration and optimization of information flows within value chains in the built environment. He also focusses on innovation and collaboration through digital transformation in the built asset industry.
Erik is Vice-President of the Groupe BIM du Québec and is chair of the mirror committee for the Standards Council of Canada relating to the International Standards Organization Technical Committee 59 – Steering Committee 13 (ISO TC59-SC13) – Organization of information on construction work. He also sits on the board of buildingSMART Canada.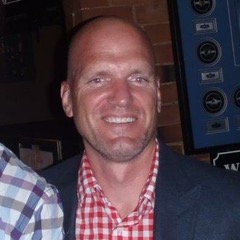 Eben Hamilton
IPD Partnership
Eben has two beautiful daughters who still enjoy his company, he is scheduled to be their guest dungeon master for D&D. He has 30+years in the construction industry and is partner in Tech start-up FrontRunner-tech merging media & real estate via clicks-to-bricks. He has had the pleasure of working with great people for the Pentagon Renovation, Ottawa Convention Centre, Presidential Helicopter Program, Bank of Canada, Canadian Nuclear Labs, CSEC & NSA..(but that's our secret). Current focus is helping teams to be even more collaborative and project focused, than many thought possible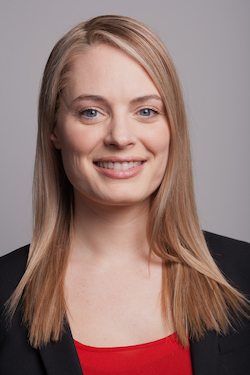 Stephani Carter
EcoAmmo
In 2006, Stephani's started EcoAmmo sustainable Consulting. Stephani and her team help clients build high-performance projects with high-performing teams. EcoAmmo's purpose is to transition the world towards sustainability and with over 200 high performance projects and 26 IPD & progressive design build projects, EcoAmmo believes IPD will accelerate the adoption and implementation of sustainability initiatives to meet global climate resilience targets. This is because IPD enables clients to get more of what they want for the budget they have. Stephani's combination of experience, training and personality make her a very effective IPD facilitator. She is a PMI-ACP® and has performed the role of project manager and facilitator for the past 20 years. She has 13 years of experience with Lean, organizational culture, behavioural science, strength-based resource planning, and conflict management. Stephani is driven to achieve by maximizing everyone's unique contributions to a project.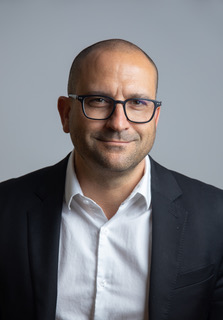 Bill Lett
Lett Architects
As managing principal of Lett Architects, Bill has extensive hands-on experience dealing with diverse stakeholders, administrators, planning processes, municipal/regional councils, and government agencies. With over two decades of practice, Bill has been involved in the design of major municipal, cultural, healthcare, and institutional projects across the province of Ontario. He has received many awards for his work, including three Ontario Association of Architects Design Excellence Awards. His work has been featured in Architectural Review magazine from Britain as an example of current Canadian design. In 2018 he was convocated into the College of Fellows of the Royal Architectural Institute of Canada.  
Bill strongly believes that collaboration and integration is critical to a project's success. Integrated Project Delivery has become fundamental to Lett Architects process delivery and Bill has been involved with IPD training and advocacy across Canada.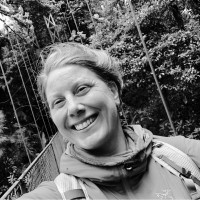 Carolyn Hyslop
Canadian Canoe Museum
Carolyn has been leading the Canoe Museum since 2016 when the activities related to the new museum and national capital campaign began in earnest. Having begun her career with the museum in 2002, she has held many roles including Education Coordinator, Public Programs Manager, Director of Operations and General Manager. Prior to joining the museum, Carolyn held positions at Camp Kawartha, Quetico Foundation, Outward Bound, Kawartha Pineridge District School Board and Bluewater District School Board. She earned a Bachelor of Education from Queen's University's Outdoor and Experiential Education program and a Bachelor of Kinesiology from McMaster University.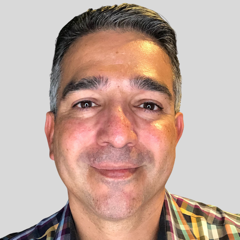 Jesse Hernandez
CM Lean, Scrum Master
I am a 2nd generation plumber born and raised on the South Side of San Antonio Tx. My path has taken me from clearing ditches to serving as a trusted advisor to Executives. The space I enjoy the most is Operationalizing big picture concepts. I do this by listening with my eyes & ears to understand the perspectives of each stakeholder.
The hard lessons I learned in my transformation from manager to Servant Leader have provided me with an insight I must share. I share this by speaking on the following:
A leader's responsibility in contributing to the mission, Finding your way in ambiguous space, Understanding your Contribution through Self Discovery, Connecting with the people you serve, Thriving in Recovery.
James Pease
IPD Owner's Representative
Pease is an expert in the set up and structure of large, complex capital projects using Lean and Integrated Project Delivery to drive highly reliable results. He has negotiated IPD contracts and delivered over $650M in complex healthcare projects as an Owner's Representative with multiparty contracts, aligned team incentives and collaborative delivery models. He is the executive editor of the IPD focused website leanipd.com, an LCI NorCal Core Team Member and Co-founder of the COAA California Chapter. James has a BS in Management Science from UC San Diego and is a CA Licensed General Contractor.